"Wherefore glorify ye the Lord in the fires..." (Isaiah 24:15a)
Just last week, my husband and I left the doctor's office with the news that he will need delicate ear surgery. We know this needs to be done, but since we are self-pay and the surgery is lengthy, we have no idea how this will be paid for. Besides that, our plan was to leave Arizona and head for Texas today, but instead, we have to go the exact opposite direction - California, to have surgury. How's that for a monkey wrench in the plans? It gave us a lot of food for thought on the drive home. It seemed like suddenly life was turned upsidedown and scattered all over the floor.
But on the way home, we began to sing. And do you know what? The Lord used those songs to strengthen our hearts!
Paul and Silas knew this little truth. Perhaps they were simply very godly, dedicated people who were singing praises to God in the prison out of a heart full of confidence and bravery...or perhaps they were afraid, and were singing songs to the Lord anyway. Either way, the result was the same: there was boldness in the message of Jesus Christ, an earthquake, and then salvation!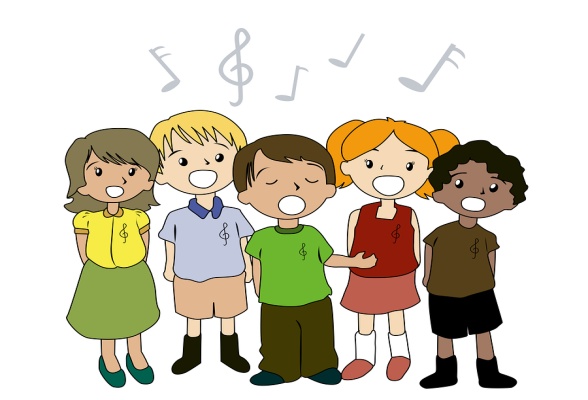 At a recent church service, we waited expectantly as the offertory finished and the song leader stood up nervously. Glancing around, he said, "Anybody know where the pastor is?" All of us in the congregation looked around quickly and shrugged. No one knew. It was not unsusual for him to step out during the song service to pray, speak a word of encouragement to someone, or whatever the need would be.
"Well," the song leader continued, "when you don't know what else to do, SING! Turn to number 385, Leaning on the Everlasting Arms!" With lots of smiles and chuckles, we all turned to the appropriate number and began to sing the encouraging hymn.
Ah, yes, when you don't know what to do, what should you do? Sing! Sing a happy song, a song of praise, or a song of thanksgiving. Sing to the Lord a wonderful song, off key or warbly though it may be, it is still sweet music to His ears. And His ears are worthy of our songs.
I recently heard a small part of an old Roger's and Hammerstein song called Whistle a Happy Tune, and here are some of the words:
Whenever I feel afraid, I hold my head erect
And whistle a happy tune, so no one will suspect
While shivering in my shoes, I strike a careless pose,
And whistle a happy tune, and no one ever knows
The result of this deception is very strange to tell
For when I fool the people, I fear I fool myself as well!
I whistle a happy tune, and every single time
The happiness in the tune convinces me that I'm
So, whenever you're afraid, sing!
Whenever you're hurting, sing!
And whenever you simply don't know what to do...
SING!
Soon you will find that the message of the song will strengthen your heart.
Singing along the Courageous Journey,